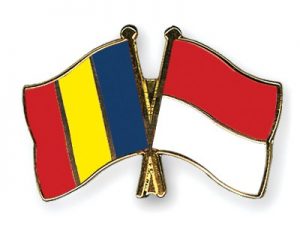 Pastor Doug Johnston
Please pray as I prepare for this, and for what I do to have impact from the Holy Spirit blessing people and the Word.
I will be teaching a module on 1, 2, and 3 John at the Timisoara Baptist Bible Institute from February 15-18, 2021. This four-night class will cover the book's teaching and provide expositional notes on the text of Scripture.  I'll also speak in local churches on the Sundays I'm there (last year I did 4 churches on one Sunday, some as small as 5, some much larger). 
Costs for this trip should be  $4,000 to $4,500. 
I might be returning to Indonesia again in the late Summer or early Fall, 2020.  More information will be posted on this event as it is known.
This trip has cost around $2,000 each of the last two years; I stay with the David and Christie Sommers family, who's hospitality has kept the price low.
Thank you; May God Bless You and Yours as you pray for these ministries.